7/17/2017

Thomas TJ Svec Takes Third Win
On a hot windless day on Lake Gaston, most of the field found it difficult to come up with a five bass limit of fish. TJ Svec, however seized the opportunity to take his third division victory of the season by bringing in five bass that weighed in at 14.11 pounds. He anchored his catch with the big fish of the event at 5.06 pounds. He has been rolling through the season with three Division 13 victories and one division 17 win, all on different bodies of water.
7/17/2017

Dennis Prickett Takes Win on Tensaw River
Dennis Prickett won the Ram AFT D41 Two Day Event on Tensaw River in Mobile, Alabama held on July 15th and 16th. Prickett weighed in 10 fish for a total weight of 17.48 pounds. Congratulations Dennis!
7/17/2017

Leon Dykas wins on Lake Zoar
Leon Dykas won the RAM American Fishing Tour presented by American Bass Anglers, Connecticut Division 6 tournament held on Lake Zoar. Running out of the State ramp landing near the town of Southbury Connecticut, the Torrington Connecticut angler caught his 5 fish limit of both smallmouth and largemouth bass weighing 10.97 pounds.
7/11/2017

Miller wins a Tough One on Lake Russell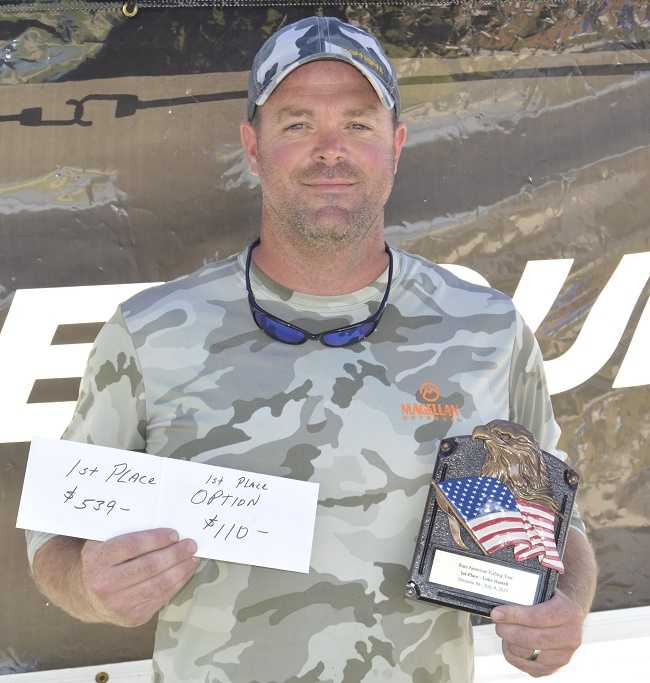 Joey Miller of Waterloo, SC won the Ram American Fishing Tour, presented by American Bass Anglers, South Carolina Division 96 1-day qualifier held July 9, 2017 on Lake Russell running out of the Hwy 72 Ramp near Calhoun Falls, SC.
7/10/2017

Louie Bernardo wins on Long Pond
On a bright and hot day, Louie came out smoking and won the last one-day of the year for division 5. He culled out 3 limits and upgraded his 5 fish limit to 12.93 lbs. anchored by a 4.06 largemouth bass. Our congrats go out to the Champion Louie Bernardo. Louie caught all of his fish on a Yamamoto black 4" cut tail worm, in rock piles, in 4-6 feet of water.
7/10/2017


Robert Hime Takes win on Lake Truman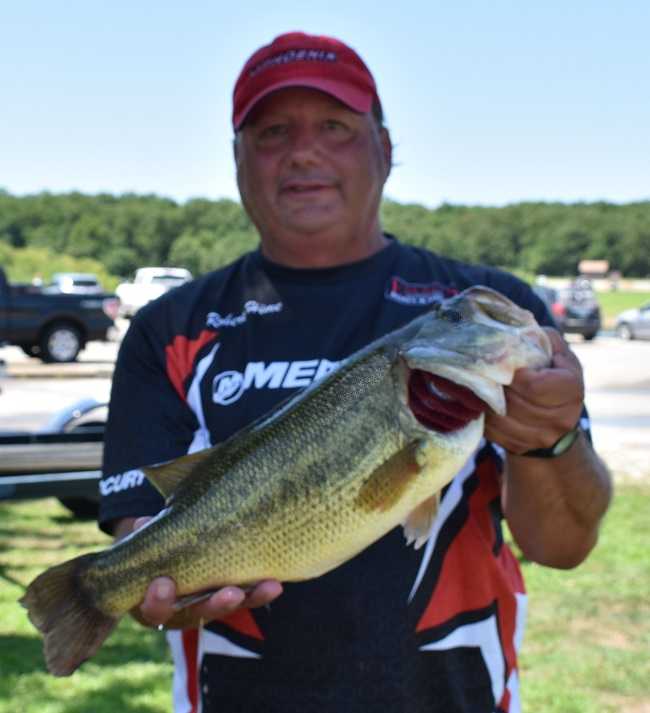 American Bass Anglers Ram American Fishing Tour District 49 held its last one day tournament on Lake Truman. The guys fished hard over the weekend, with temps in the 90s and a water temp in the 80s. The wind stayed a 8 mph, so no cool breeze to cool the anglers down. Despite these hot conditions a lot of gentlemen brought back fish.
7/10/2017

Randy VanHorn Wins on Chowan River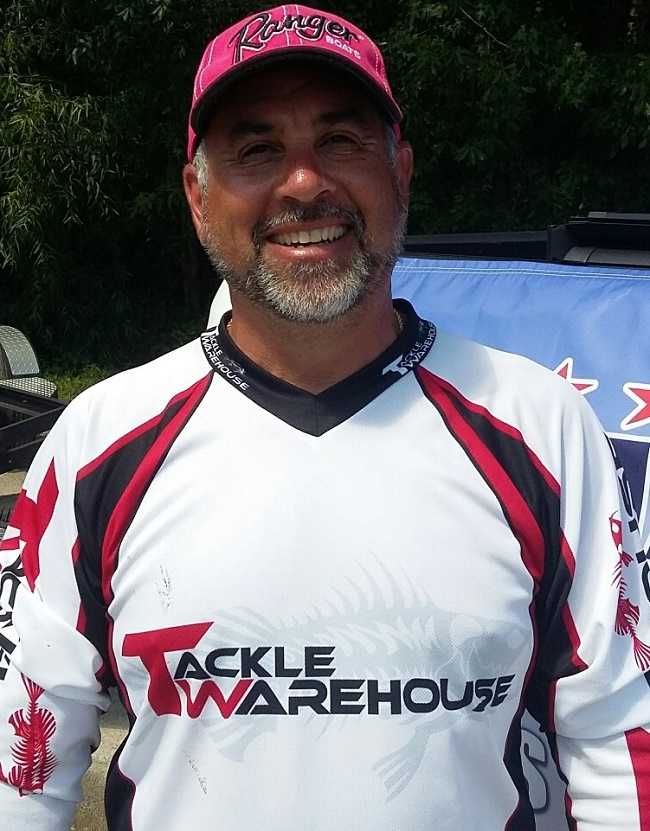 Randy VanHorn, of Williamston, North Carolina won the AFT Division 17, North Carolina Central tournament on the Chowan River. The event was held on 8 July 2017, launching out of the Highway 13 Ramp (Shoups Landing) in Winton, North Carolina. Randy caught 5 bass weighing 12.03 lbs. Randy said he caught his fish down river. Congratulation Randy. Rick West had big fish of the tournament with a 3.89 pounder.
7/10/2017

James Stoler Wins on Guntersville

From Division 29, Alabama. James Stoler of Guntersville, Al is one step closer to the 2017 ABA National Championship with a 1st Place win during the RAM American Fishing Tour bass tournament held at Lake Guntersville on the 1st of July 2017. James caught five bass weighing in at 19 lbs, and big fish with a 4.80 largemouth. James revealed his fish came shallow using a flipping technique. Finishing in second place was Tony Tidwell with 14.80 lbs. Tony used a variety of lures including his secret jig. Larry Laney unhappily came in 3rd with13.08 lbs. 14 anglers competed in this event, with 6 limits brought to the scales.
7/10/2017

AFT Division 66 Heads to Lake Eureka
American Bass Anglers Ram American Fishing Tour Division 66 next tournament will be at Eureka Lake on Sunday 16 July 2017. Launch site is the South boat ramp. Registration will start at 4:45 a.m. Morning meeting and safety briefing will start at 5:30 a.m. We will launch following the morning meeting and fish until 1:00 p.m. Entry Fee is $70, optional Big Bass pot is $10. American Bass Anglers membership $25.
7/05/2017

Doug Thompson Wins on the Arkansas River
The fourth tournament of the ABA Ram American Fishing Tour D42 was held on July 1st 2017 in the Maumelle Pool. Launching out of Maumelle Park, 17 anglers came out and were greeted with the possibility of unstable weather