1/18/2018

AFT D25 Ramp Change
Due to the closure and construction that is going on at the Green Pond Ramp in preparation for the Bassmaster Classic AFT D25 will move the Sunday, February 18th, 2018 tournament to the Gum Branch Mega Ramp located in Hartwell, GA. The address is 1352 Vanna Weller Road Hartwell, GA 30643. This ramp is one of the few that still has sufficient dock space with the water being nine feet below full pool.
1/18/2018

Ray Neighbors Takes the win on Hamilton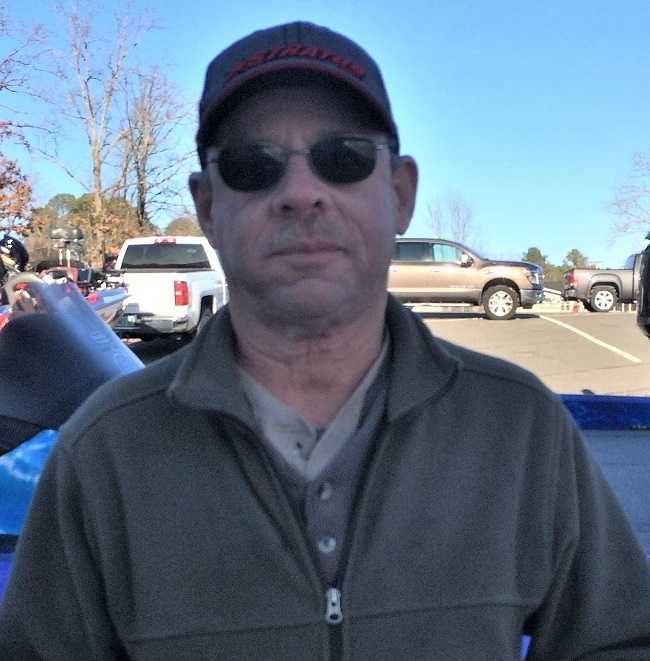 An ABA American Fishing Tour D47 tournament was held on 13 Jan 2018 Lake Hamilton launching from the AGFC ramp. 13 anglers came out and braved the frigid temperatures. Recent cold weather had dropped the water temps into the low 40's across most of the lake with some anglers reporting shad die-offs in areas they fished. As usual, Lake Hamilton was a limit-fest but not many large fish crossed the scales.
1/17/2018

Donald Griffith Takes the win on Tensaw
Donald Griffith of Robertsdale, AL is one step closer to American Fishing Tour national championship with a win on the Tensaw River. Division 41 held its fifth one day qualifier on 1/13/2018 on the Tensaw River. Blasting off from Cliffs Landing near Bay Minette, AL Donald Griffith brought back a five fish limit that went for 14.11 pounds. He took home $401 for his effort.
1/17/2018

Joe Toth wins the Division 94 Tournament on the Savannah River
Joe Toth is one step closer to the American Fishing Tour National Championship with a 1st place win in the Division 94 Tournament held on the Savannah River. Toth weighed in five bass for a total of 10.36 pounds. He anchored his catch and sealed his victory with a 3.47 pound kicker, which also took Big Bass for the tournament. Toth took home $337 for his victory.
1/17/2018

Robert Barker wins D72 on Oconee
Robert Barker of Monticello, Ga was the only angler to bring a 5 fish limit to the scale at Lake Oconee on January 13, 2018 for D72. Robert caught his fish totaling 12.72 pounds on crank baits, and won $539 for 1st place.
1/11/2018

Alabama North D29 Tournament Canceled
The Amercian Fishing Tour Alabama North D29 1/13/2018 tournament on Lake Guntersville has been canceled due to the weather forcast for this Saturday.
The event has been rescheduled for 1/27/2018.
For more information on this or any future event in this division contact Mike Garlen 256-998-0171
1/10/2018

Trent Hill Takes the win on Seminole
Trent Hill from Sneads, FL is one step closer to the American Fishing Tour National Championship with a first place win in the American Fishing Tour Seminole Division 114 bass tournament held on Lake Seminole January 7, 2018. Trent's limit weighed in at 28.99 pounds. Big Bass was awarded to Allen "Lee" Mcvay for catching a 8.25 pound largemouth bass.
1/08/2018

Mike Blackshear Takes the win on Sinclair
Athens, Ala. - D72 had a great turnout of 34 anglers at Lake Sinclair on December 16th, 2018. It was chilly morning at blast off with the temperature sitting around 27 degrees. 34 Anglers blasted off from The Little River Marina near Milledgeville, GA., but it was Mike Blackshear that brought back the winning sack.
1/08/2018

Russell Clark Wins a Cold One on Clarks Hill
Athens, Ala. Russell Clark of Abbeville, SC won the American Fishing Tour, presented by American Bass Anglers, South Carolina Division 96 1-day qualifier held January 7, 2018 on Clarks Hill Lake running out of the Dorn Boating Facility near McCormick, SC.
12/21/2017

Mike Guilbeau wins on Clarks Hill Lake
Thirty anglers fished the D25 AFT tournament at Clarks Hill Lake. The day started out with temps in the low 30's and increased to the mid 50's for the 3pm weigh in. Clarks Hill Lake is down around nine feet from full pool with water temps from 47-54 degrees and clear to stained water in the creeks. Fishing was tough to say the least as only 13 of the 30 anglers caught a 5 fish limit. Fish were reported being caught on a variety of baits by all anglers due to how tough the bite was.