5/22/2017

Sellers Wins District 40 Two Day on Kentucky Lake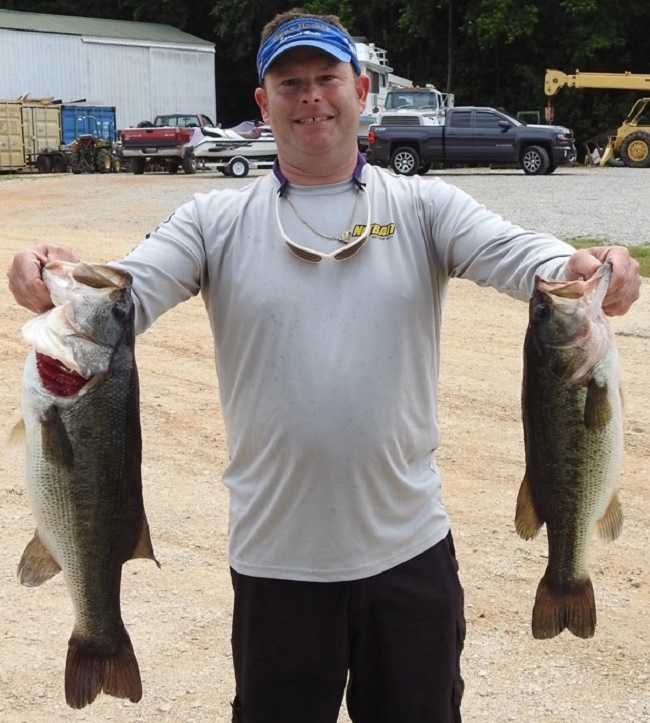 Jamie Sellers of Burns, TN won the AFT District 40 two day championship on Kentucky Lake on May 20 & 21st
5/22/2017

Berry Takes the Win at AFT Division 96 2-Day on Murray
George Berry of Saluda, SC won the Ram American Fishing Tour, presented by American Bass Anglers, South Carolina Division 96 2-day Championship held May 20-21, 2017 on Lake Murray running out the Dreher Island State Park near Prosperity, SC.
5/22/2017

Thomas Svec Wins on Chowan River
Thomas Svec, of Chesapeake, Virginia won the AFT Division 17, North Carolina Central tournament on the Chowan River
5/18/2017

Mike Dill Wins Stockton Lake ABA Tournament
To say the bite on Stockton May 13 was a little tough is an understatement. Twenty American Bass Anglers took out from Old State Park Ramp at 6:30 a.m. Only one of them returned with a 5-fish limit of bass. The Greenfield, MO angler Mike Dill took the win with that limit weighing 13.41 lbs, anchored with second biggest bass weighing 4.37 pounds largemouth.
5/18/2017

Bateman wins on the Potomac
Tom Bateman of LaPlata, Maryland wins the May 7, 2017 Maryland AFT D11 tournament held on the Potomac River running out of Small Wood State Park near Marbury, MD. Tom weighed in a five fish limit weighing 13.75 pounds to take the win.
5/18/2017

Curtis Leggett Wins on Tar River
On May 6, 2017 Division 15 held its Sixth tournament of the 2017 Ram American Fishing Tour season ran out of Tranter Creek in Washington, NC. Taking first place was Curtis Leggett of Snow Hill, NC he caught 5 bass weighing 12.47 pounds
5/18/2017

WALLCE WINS ON KENTUCKY LAKE
Buddy Wallace of Cedar Grove, TN won the one-day AFT TN West District 40 tournament on May 13, 2017 on Kentucky Lake.
5/11/2017

Weaver wins on Clarks Hill
Evan Weaver of Lexington, SC won the Ram American Fishing Tour South Carolina Division 96 1-day qualifier tournament held May 7, 2017 on Clarks Hill Lake running out the Dorn Boating Facility near McCormick, SC.
5/10/2017

Jared Trimboli wins on Lillinonah
Jared Trimboli of St. James, New York won the RAM American Fishing Tour presented by American Bass Anglers, Connecticut Division 6 tournament, held at Lake Lillinonah on Saturday 6 May 2017.
5/09/2017

Misplay Wins D94 Championship on Savannah River
Monte Misplay of Hardeeville, SC anchored the 2-day victory with two four pounders on day one and finished the event in 1st place and earned a total of $588.00